1. Download eBUS SDK Companion Package. Choose proper version to match eBus SDK/Player you are using.
2. Capture images in eBus Player or any sample program, and execute ebPCAPRecorder64.exe.
3. ebPCAPRecorder64.exe. will record packets at background and save *.pcap file to same folder.
4. Open *.pcap, you will find many UDP packets.
5. Right click one of the many UDP packets and choose "Decode as".
6. Choose "GVSP" in "currect" colomn, and "Save":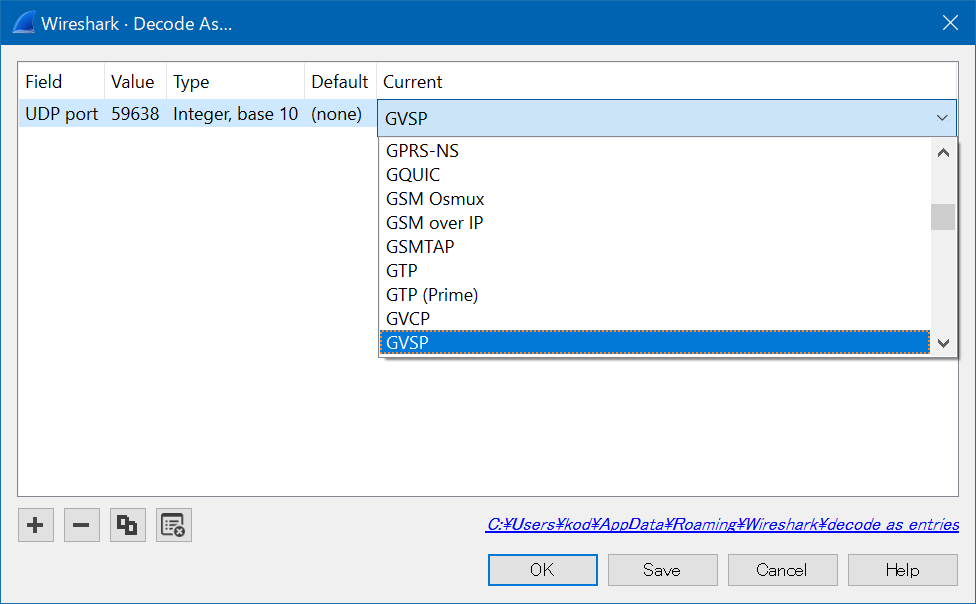 7. Now wireshark will display all similar UDP packets as GVSP packets unless it is a real UDP packet.