Issue:
If you are using a PC which has installed other USB3 Vision drivers(including JAI SDK), after installed eBus SDK, you may see following errors when you try to connect JAI U3V cameras: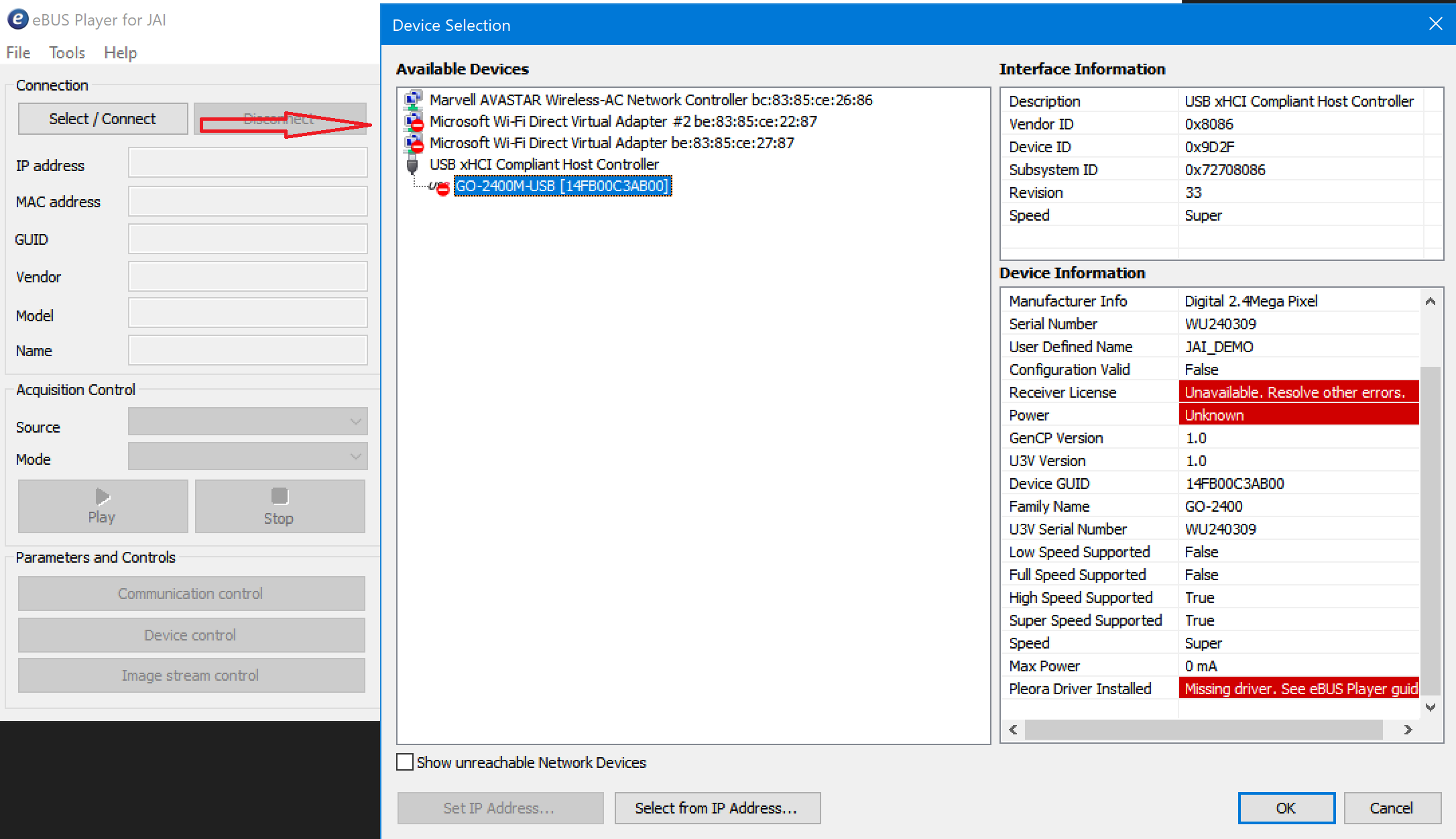 Solution:
Sometimes uninstalling an SDK will not delete the driver files in system folder, you need to manual delete or switch driver.
1. Open Device Manager, find the device of your camera. If you are not sure which is the right device, you could unplug and plug it again.
2. Right click it, choose "uninstall device".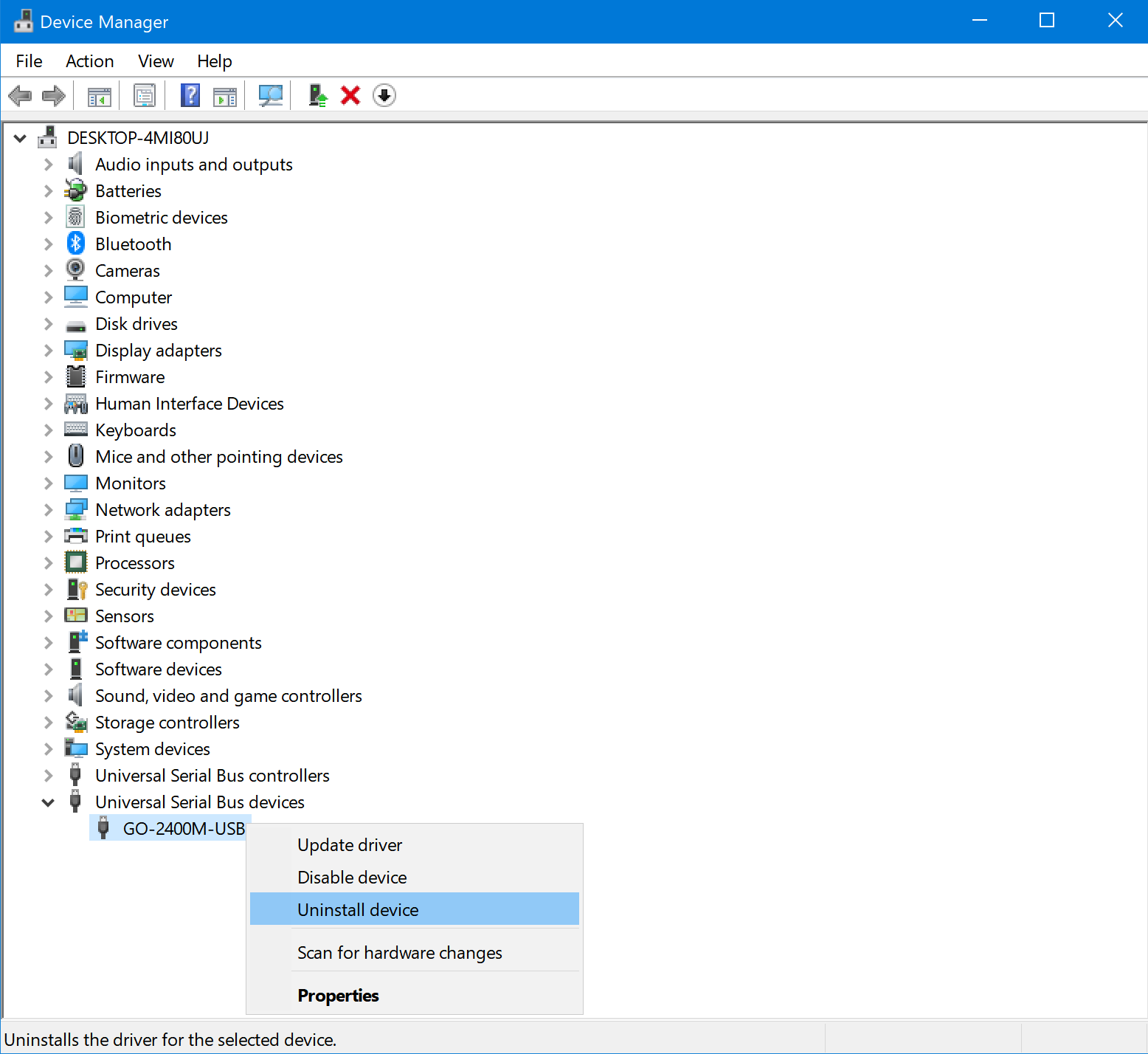 3. Check "Delete the driver software for this device."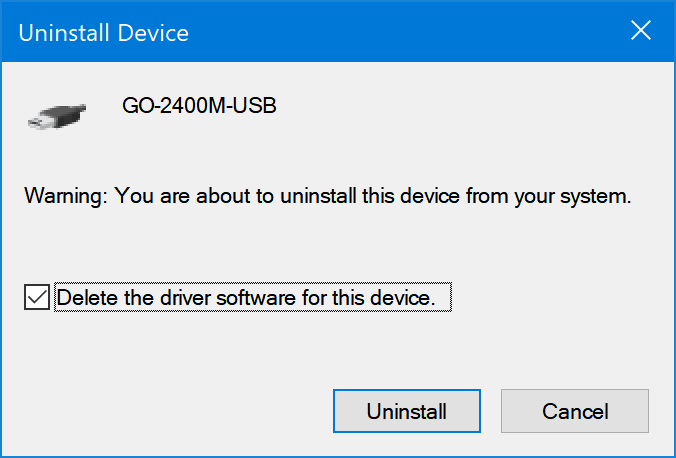 4. Open "eBus Driver Installation Tool", check whether status of USB3 Vision is "Installed". If yes, just close dialog. If not, click "Install".
5. Click "Scan" in Device Manager, and confirm you got a new device of "USB3 Vision Device".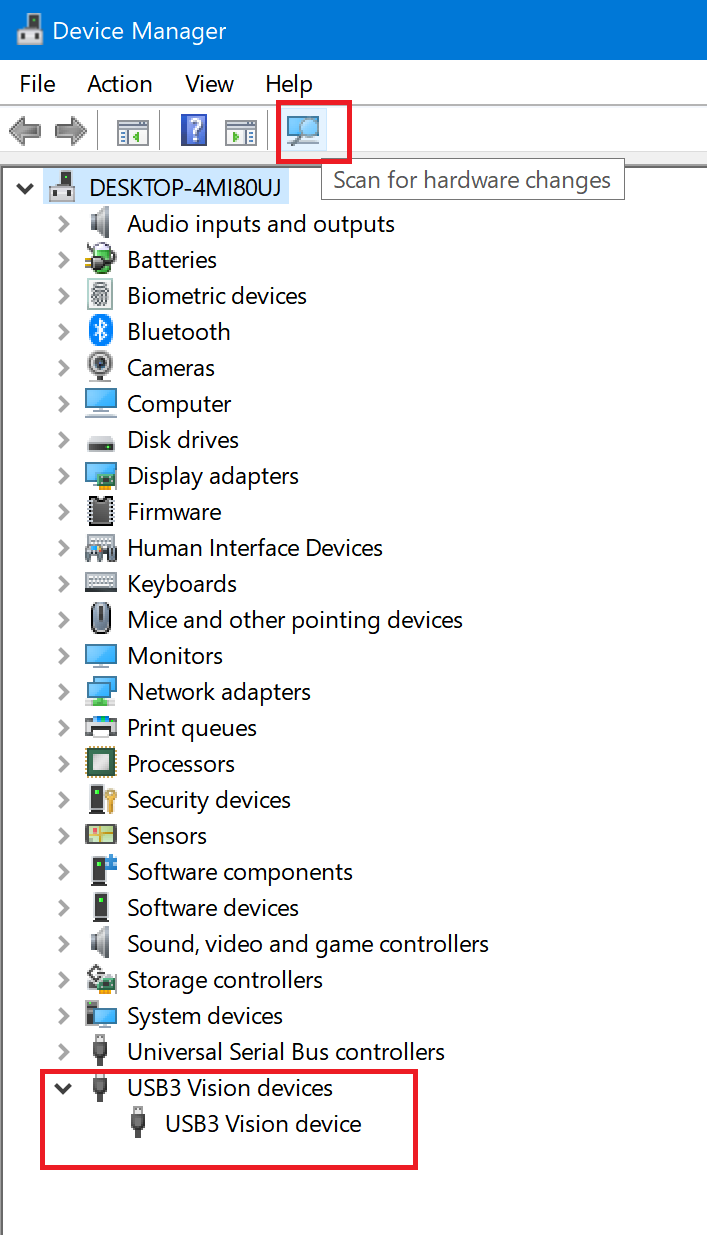 6. Now you can open eBus player to connect your camera: